Newsletters & Articles
Newsletters
Field Trip Reports
Bird of the Month
Feature Articles
Special Reports
Hotline Sightings
Recent Sightings
Local email list (ucbirders)
Subscribe to other Utah Lists
Places to Bird
Utah County
Utah State
Birding & Birders
What we do
People to Contact
E-mail
ucbirders@utahbirds.org
The Main Website
Utahbirds.org
November Newsletter
---
Thursday, November 13th, 2014 - 7:00 pm

Dennis Shirley - Birds of Shemya Island.

Dennis Shirley will be giving a presentation on his trip to Shemya Island, a small island in the Semichi Islands chain in the Aleutian Islands archipelago southwest of Alaska.

Meet at 7pm at the Bean Museum. Check with the information desk at the museum to find out which room we'll be in. Probably the same room as last month, right behind the information desk.

Upcoming Field Trips
8 November, 2014 (Sat). A day trip to Beaver and Iron Counties - We will try to knock off both counties for the UCB Challenge and explore some areas that don't get birded too often. It will be an all day trip. Plan on meeting at Payson Walmart (I think it is exit 248) at 6:30 AM to carpool from there. Since we have a long drive this will be an all day trip. Leader: Bryan Shirley 801-722-9346

20 December, 2014 (Sat). Provo Christmas Bird Count: More details next month, but keep the date open!

3 January, 2015 (Sat). Payson Christmas Bird Count.

We are actively recruiting people to lead local half-day field trips, any time, any place. If you would like to lead a field trip or if you have any ideas for this year's field trips, please contact Bryan Shirley at - bt_shirley@hotmail.com


Field Trip Reports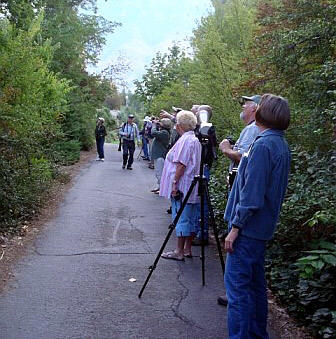 Payson Canyon
30 October 2014
PAD, Big Sit
11 October 2014
Grand & San Juan Counties
13-14 June 2014
Morgan & Summit Counties
21 April 2014
Box Elder & Cache Counties
12 April 2014
Tooele County
5 April 2014
Weber & Davis Counties
29 March 2014
Wasatch County
8 February 2014
Salt Lake County
18 January 2014
South Utah County
11 January 2014
Payson CBC
4 January 2014
Provo CBC
21 December 2013
Loon UCB Field Trip
23 November 2013
The Big Sit, Provo Airport Dike
12 October 2013