---
Rockport Reservoir and State Park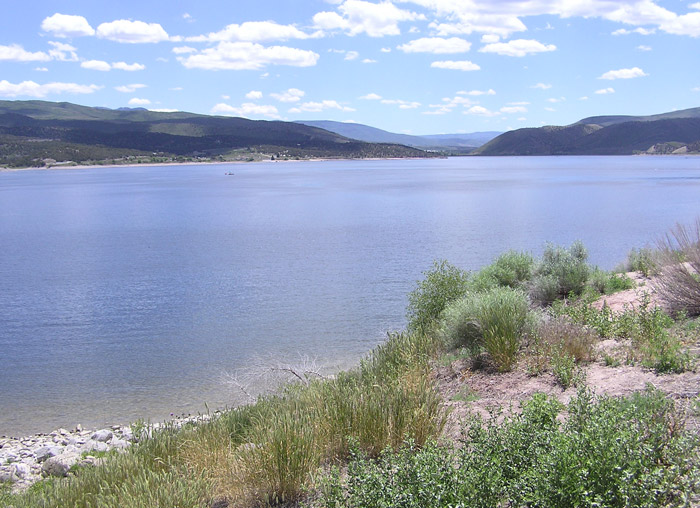 Rockport Reservoir from the Dam Staff Photographer ©Utahbirds.org (2013)

---
Nearby: Chalk Creek, Echo Reservoir, Echo, Henefer, Smith and Morehouse Res.
~ Information by Dave Hanscom
---
Directions: Rockport Reservoir is located on SR 32 between Wanship and Peoa. The Sate Park is on the south end of the reservoir.
Birding: It's good to scope out the waterfowl from the dam (see photo above), especially in the winter when there are sometimes loons -- maybe even rare ones.
eBird Data: | Rockport Reservoir & SP | Peoa Cemetery |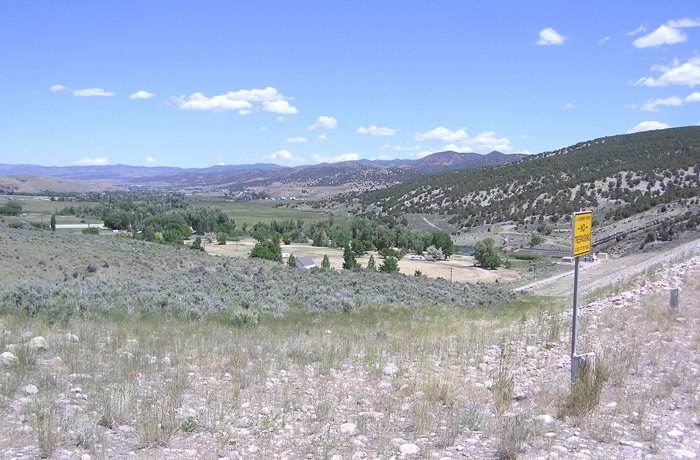 Area below Rockport Dam -- (Can have some good birds)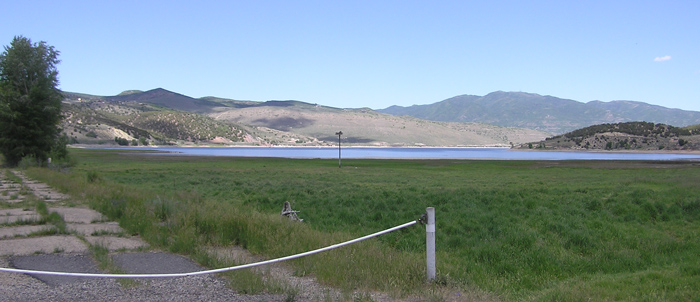 The south end of the reservoir where the Weber River comes in has some good riparian habitat and an Osprey platform. Look for Peregrine Falcons, swallows and of course Osprey.
The location of the mudflats vary, but you can usually get a good look from the road on the east side. This is usually the best place for shorebirds and waterfowl.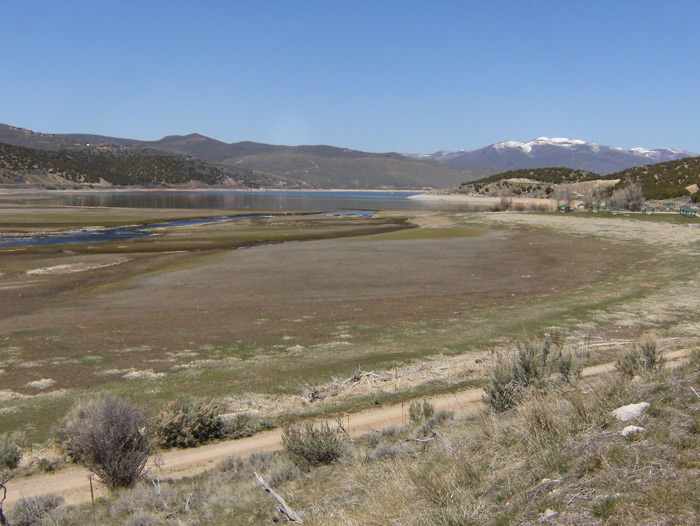 Weber River and Mudflats by Dave Hanscom ©Dave Hanscom (2013)
In the pinyon-juniper area on the east side, look for Lazuli Buntings, Black-throated Gray Warblers, Plumbeous Vireos, Gray Flycatchers, Bushtits, Mountain Bluebirds, migrating warblers and occasionally Pinyon Jays.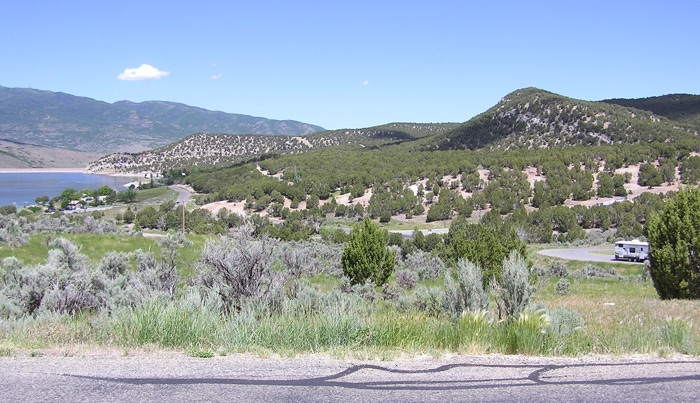 The road dead ends beyond the last camping area.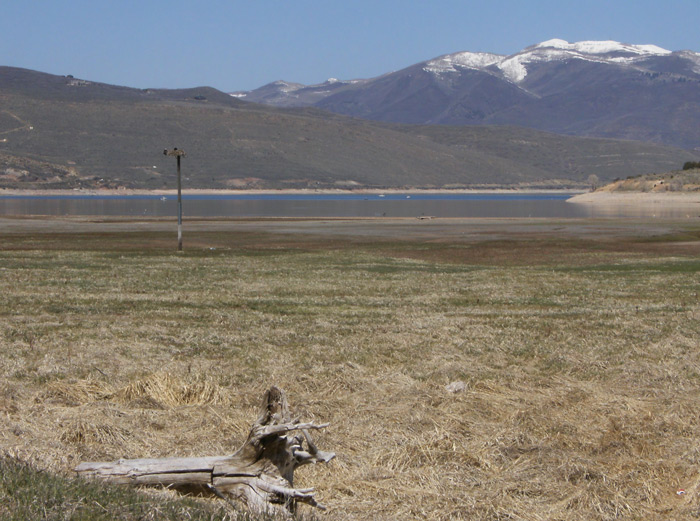 Nesting Osprey Dave Hanscom ©Dave Hanscom (2013)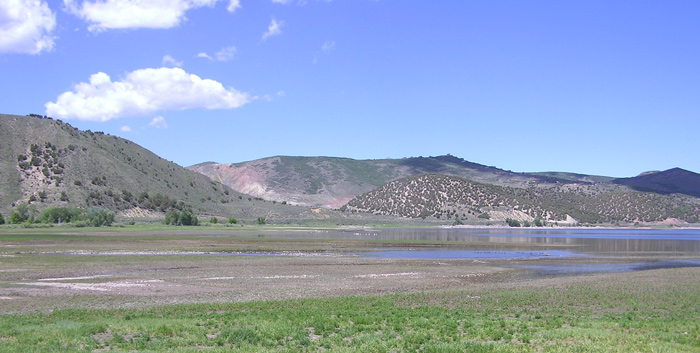 Spring Mudflats

---
Un-credited Photos by Staff Photographer ©Utahbirds.org (2013)

---