Seven Birders headed out from Orem about 7am. We stopped at Little Dell Reservoir first to see the Drake White-winged Scoter...what a beauty!!! We also saw Common Mergansers, a Common Loon, American Kestral, Black-billed Magpies and some house finch. Then went over the Big Mountain Pass towards East Canyon Reservoir. We stopped for a bit on top and tried to call in a Northern Pygmy Owl...no owl but lots of Mountain Chickadee's, a choir of Red-breasted Nuthatch, Common Raven's, Steller's Jays and Cedar Waxwings.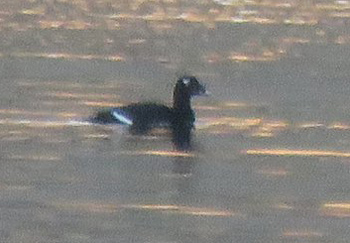 White-winged Scoter
We drove a little bit up Mormon Flat Road and it was pretty boring. We did see some Wild Turkey's as we came out. We also met Weston there and now with him as our personal Morgan County guide he took us to see twenty-two Common Loons, a Redhead, a couple American Wigeons, a few Ring-necked Ducks, Eared Grebe, Mallards, a Lesser Scaup and three Surf Scoters! We also saw Black-capped Chickadee, House Finch, Red-tailed Hawk, Ring-billed and California Gulls, Great Horned Owls a couple Northern Flicker's, Canada Geese, and some Red-winged Blackbirds. On the way towards Henefer we saw a Golden Eagle.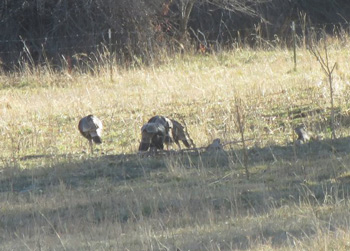 Western Tanager


Next stop was Rockport...it was really windy. We saw a Osprey, another Golden Eagle, lots more loons, a couple grebes, and lots and lots of gulls. Out best bird was a Bald Eagle flyover!

We headed for home after that and considered it a successful day!!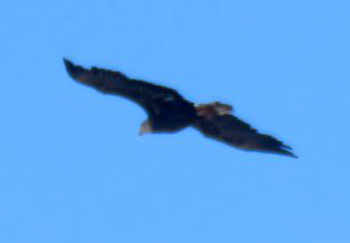 Bald Eagle