Utah County Birders Newsletter
May 2012
Contents
May Meeting
Upcoming Field Trips
President's Message
Birding in Florida
Bird of the Month
Field Trip Report - Utah County April Big Month!
Backyard Bird of the Month
April Hotline Highlights
---
MAY MEETING:
Thursday, May 10th, 2012

Sparrow Identification Workshop - This informative workshop will be taught by several members of our group.

Meet at 7:00 PM in the Bean Museum Auditorium on the BYU Campus.

---
Beginning birders are welcome.
Saturday, May 5th, 2012 - 7:30am-11:00am - Provo Airport Dike and Provo River Parkway, led by Milt Moody. Meet at the Provo River Parkway parking lot at the west end of Provo Center Street.

Friday, May 11th, 2012 - 7am-early afternoon. Antelope Island Causeway and Garr Ranch. We will go looking for spring migrants. Meet at the Pioneer Crossing Park and Ride on the west side of I-15 off the American Fork Main Street exit.

May 17-21, 2012 Great Salt Lake Bird Festival. Make your own arrangements. http://www.greatsaltlakebirdfest.com/

Friday/Saturday May 25th/26th. Possible trip to Southern Utah including St. George and Lytle Ranch.Day trip or overnight trip, depending on what people want. Call/email Keeli Marvel if interested so we can get an idea of how many people might want to make the trip. If we don't have enough people interested, then we will have the alternate trip below:

Saturday May 26th: 7am-early afternoon - Rush Valley and Ophir. Meet at the Pioneer Crossing Park and Ride on the west side of I-15 off the American Fork Main Street exit.


We are actively recruiting people to lead local half-day field trips, any time, any place. If you would like to lead a field trip or if you have any ideas for this year's field trips, please contact Keeli Marvel at - keeli.marvel@gmail.com.

---
by Bryan Shirley, UCB President
Birding Palau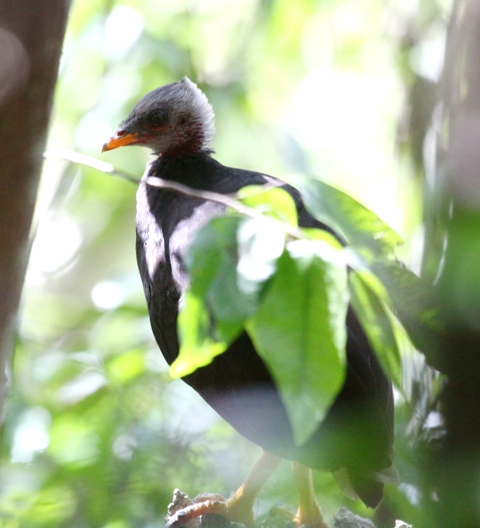 Micronesia Scrubfowl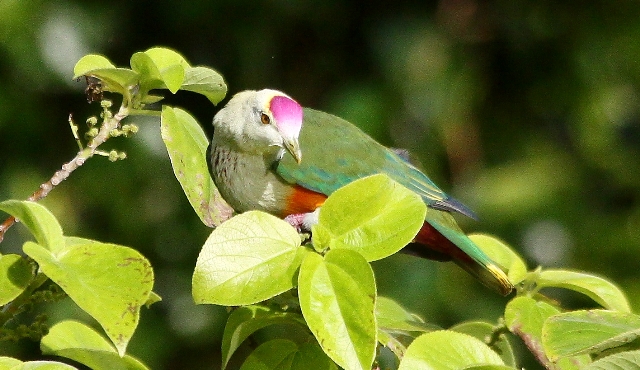 Palau Fruit-Dove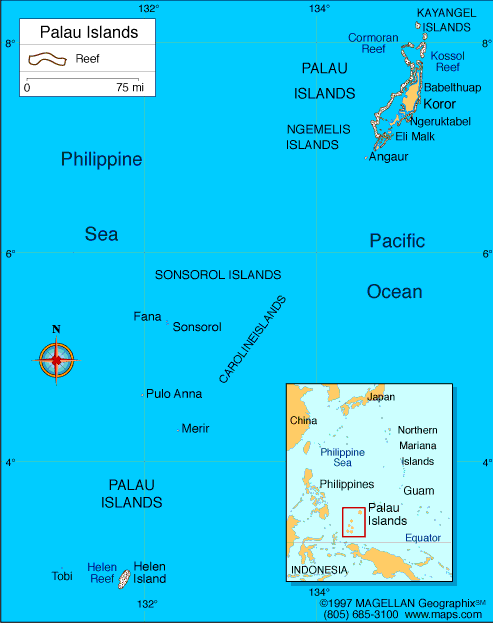 Palau Map

So have you ever heard of Palau? Most people that have are either scuba divers or fans of the Survivor TV show (there apparently was a Survivor Palau show). Palau saw a bit of action in both WWI & WWII, so some history buffs may have heard as it as well, but it is not known by too many people as a great birding location. I am pretty sure that not too many birders from Utah have ventured to Palau, so I thought that it would make an interesting trip report.
Palau is a chain of nearly 600 limestone islands located just north of the equator between Guam and the Phillipines. Most of these islands are not inhabited. The population of the whole country is about 21,000 and over half of that number lives in or around the main city of Koror. Palau is a new country – during the last 100 years it has belonged to Spain, Germany, Japan, the US, and just in the last 20 years has achieved full independence and started to govern themselves.
Now onto the good stuff. Palau has 11 endemic species and they are all quite easy to find. There are a few others that are endemic subspecies and may eventually be split into full species. There aren't many land birds that aren't endemic, but the few that there are usually found only on other islands throughout Micronesia, so pretty close to being endemic. There are also a good number of terns, tropicbirds, and other ocean species, plus we saw a few migrant shorebirds as well.
I visited Palau about a week ago. I was traveling with a family from Japan. Our flight from Guam arrived in Palau about 2 AM. A few hours later we started our birding at our lodge on the outskirts of town. As soon as we started we were greeted by our first endemic species – Palau Swiftlets soaring around our lodge. There were lots of Micronesian Starlings around – they seemed a lot more impressive than our starlings here! We also saw lots of Micronesian Myzomela – a red and black honeyeater with a long decurved bill. They seemed to be more common around town than other areas. Not a bad yard bird.
After breakfast we drove a bit farther out of town to a little better habitat. We knocked off a couple more endemics including the Palau Flycatcher. These little guys were not abundant, but the few that we did see all seemed to be as interested in watching us as we were in watching them! We also got great looks at a Palau Fruit Dove – a beautiful dove and also the national bird of Palau.
No birding trip is complete without a visit to the sewage treatment plant and the local dump, so those were our next stops. At the sewage treatment plant we picked up a bunch on migrant shorebirds. Most of them were not the ones we have around here, but stuff like Common Greenshank, Marsh Sandpiper, Wood Sandpiper, etc. We also found a Brown Shrike here which is a very rare migrant. The dump held a variety of herons (gulls are very rare on Palau) – the most exciting for me was the Rufous Night Heron.
The following morning we took a boat ride to visit some of the uninhabited islands nearby. These islands have better forest than the inhabited islands and the birding is great. While hiking through the forest we saw German cannons from WWI and Japanese bunkers and "pill boxes" from WWII. The history made the day more interesting, as if the loads of new birds wasn't enough! There is one endemic, the Giant White-eye that is only found on a few of these islands and saw several throughout the day.
My number one target bird for the trip though was the Micronesian Scrubfowl. Scrubfowl, or megapodes, have to be one of the most interesting bird families there are. The males make a huge mound of leaves and debris. The female megapodes lay their eggs in these mounds and the eggs are incubated by the heat given off as the debris decomposes. The chicks hatch and run off into the forest - completely self sufficient from day 1. There are about 20 species in the family and I had never seen any of them. We went to a beach for lunch and our guide told me that there are several megapode nest mounds nearby, so after lunch we started looking. It didn't take long to find the mound, then we started searching the areas nearby. Before long we found 2 sneaking along through the thick understory!
Unfortunately about the same time we found them we heard the rest of our group calling for us back at the beach. One of the members of our group had fallen and broke her forearm in 2 places. After a trip to the hospital we ended up having to come home early because she needed surgery. In total we only had about a day and a half to bird. Our total bird list for the day and a half was 46 species. Exactly half of those were life birds for me, so not a bad day and a half birding! In spite of having our trip cut short we managed to see all of the endemic species except one – the Palau Owl (also common but we hadn't been owling for it yet). I would have loved to have seen it, but at least now I have a reason to go back someday!
---
What birder would want to go to Disneyworld? - And other thoughts about birding while traveling
By Yvonne Carter

My husband and I have a joke between the two of us when we board a plane for Florida at least twice a year (we have two sons that live in Florida). If anyone were to ask us if we were off to Disneyworld, we would say, "Heck no, we are off to the Viera Water Treatment Plant!" In our experience of birding in the northern half of the east side of Florida , the Viera Wetlands (part of the water treatment plant) and known also as the Ritch Grissom Memorial Wetlands stands out as a great place for birding anytime of the year. In fact, sometimes when we have birded Merritt Island and found it quiet, we go back to the Viera Wetlands and find it busy with bird life. It consists of four shallow, man-made marshes surrounding a deep lake, with earthen berms allowing visitors to drive and have access throughout the site. Not only birds but other wildlife including alligators reside there. Some of the waterfowl to be found include the Fulvous Whistling-Duck and the Masked Duck, plus the Limpkin. I have found twelve of the thirteen species of herons at Viera, plus several varieties of woodpeckers, warblers and swallows. For several years, we had to drive through the employee parking lot to get to the wetlands but the number of birders have increased so they have made a separate entrance into the area. Traveling on I-95, exit at Exit #191, Wickham Road. Drive West and continue west through the roundabout and you come to the treatment plant on your left and straight ahead is the Wetland entrance. Interestingly enough, the Viera Wetlands is not mentioned in 'The Great Florida Birding Trail' maps. (At least, not my edition)

There are other excellent birding areas in the east half of Florida that should not be missed. Merritt Island Nat'l Wildlife Refuge, west of Titusville, has always been recognized as a prime area, and I especially recommend the Black Point Wildlife Drive which is 3.5 miles. On the northern edge of Florida, northwest of Jacksonville is Okefenokee Nat'l Wildlife Refuge, which is an immense area that extends into Georgia. If you time is short do the boat tour through the swamps. There are trails as well, both short and long. Amelia Island, east of Jacksonville, has excellent birding areas as well as spots along the barrier island along the A1A Highway including the Kingsley Plantation area, all of which overlook salt marshes. Closer to St. Augustine is the Guana River Wildlife management area, again off the A1A which has twelve miles of trails through flatwoods, hammocks, scrub and wetland. There is a visitor center with docks overlooking the inlet as well if your time is short. There is even good birding while doing the 'touristy stuff' such as the St. Augustine Alligator Farm, which has open areas in which all of the colorful herons fly in and out of, and is an excellent place for photography. The Melbourne Zoo is also a great place, especially if you have little children with you. I have been at the Expo, seating on a bench, surrounded by White Ibis. Wherever you drive in Florida, if you see a sign with a bird in the middle and says Great Florida Bird Trail, check it out.

Further south are two great birding areas not to be missed which are really on the north edge of the Everglades, and considered the south Florida but not a bad drive from Orlando. Both areas are north of Boca Raton. The first is Wakodahatchee Wetlands in which once you walk into the area, you will think you have died and gone to birders' heaven. (Of course, depending on the season) Again, these are wetlands created from the Water Treatment facilities and the elevated boardwalk is .75 of a mile. The second area is larger called Green Cay Wetlands and Nature Center which is larger than Wakodahatchee with more trails, both short and long. These two areas can be reached west of I-95 Exit 52, State Route 806; head north on Jog Road for Wakodahatchee and north on Jog Road for Green Cay. In February while there within two minutes from our car, I came upon four Painted Buntings in the vegetation, and picked up four lifers in 30 minutes.

While traveling and birding, I always recommend that you strike up a conversation with anyone who you can tell are also birders. You know the signs: wearing binoculars, camera, bird guide, or a scope. Ask them where they are from, what places they have been birding on their current trip. Also ask them what unique species they have seen recently. In my experience, I found birders willing to share their experiences and helpful advice, plus do's and don'ts. If they are a resident in the area, ask for recommendations for other areas. In doing these things, Bart and I have had some great experiences while birding.

There are several things to consider birding in Florida. The peak time is October through April depending on the areas, and remember that hurricane season starts about June 1st. I recommend that that you google www.floridabirdingtrail.com for more information about birding in Florida. They have four guides, each approximately 35 to 40 pages, covering South Florida, East Florida, Panhandle, and West Florida.

SO HAVE FUN BIRDING WHILE TRAVELING!

---
No bird of the month this month.


If you would like to write an article for the Bird of the Month, please contact Oliver Hansen -- 801-378-4771 - byucactus@gmail.com .
Click here for past 'Birds of the Month'.


---

Field Trip Report
Utah County Birders Big Month

The following highlights of the big month are taken from Dennis Shirley's emails. Weather was a factor on some of the trips.

1st - Benjamin Slough, West Mountain, Lincoln Point and LeBaron Point. Best birds were Chukar, Black-throated Sparrow, and Sora. First of year birds for many included: Osprey, Long-billed Curlew, Black-necked Stilt, Franklin's Gull, Yellow-headed Blackbird, Vesper and Lincoln's Sparrow

5th - Provo Canyon, South Fork, Sundance and Aspen Groove. About 20 species were counted, not many, but 7-8 were new for our Big Month. Included were: Wild Turkey, Townsend's Solitaire, Red-breasted Nuthatch,Pine Siskin, Steller's Jay, Red-naped Sapsucker, and American Dipper.

6th - Sheep Creek - Ray's Valley - Diamond Fork loop.
We saw 31 species, of which several were new for the month for many, including; Mountain Bluebird, Townsend's Solitaire, Fox Sparrow, Canyon Wren (only heard singing), Belted Kingfisher, and Ruffed Grouse.

7th - Goshen Canyon, Elberta Church Farms, North Goshen wetlands, and the North Salem/ Spanish Fork wetlands. Some of the 57 birds we saw included: Short-eared Owl, Rock Wren, Prairie Falcon, Blue-winged Teal

8th - Lake Mountain/ Chimney Rock areas we saw Loggerhead Shrike, Sage Thrasher, Mountain Bluebird, Burrowing Owl, Barn Owl

11th - Not much too report on the evening Owl Prowl. It was almost a bust - we did see the Barn Owls in Payson, and a brief response of a Saw-whet in Payson Canyon, but then wind and rain drove us home early.

12th - Tintics. New trip birds included: Gray Flycatcher, Plumbeous Vireo, Bewick's Wren, Virginia's Warbler, Green - tailed Towhee,
Lark Sparrow, Lazuli Bunting

13th - Spanish Fork Canyon, Lincoln Point, stopping at a variety of habitats - We ended with about 80 species including many FOC/Y birds:
Dusky Grouse, White-breasted Nuthatch, Clark's Nutcracker, Great Egret,
Dunlin

The month was much fun. Fifty-seven birders went on the field trips. Participants got to see Utah County from end to end, and the birds to go along with it. We recorded 146 species on our 13 trips with several birders exceeding this number for the month. Thanks to all who were involved. We'll pick a new month to do in 2013. See you then!


---
April 2012

Flora M. Duncan - Orem
After a winter of hardly any birds at my feeder, this month I've had two female Yellow-headed Blackbirds and a White-crowned Sparrow--new yard birds.

Steve Carr - Holladay
Goldfinches - Lessers in their bright yellow and green and Americans molting into their extremely bright yellows lighten up the yard.

Eric Huish - Pleasant Grove
Western Screech-Owl - in the maple tree silhouetted against the stars.

Yvonne Carter - Highland
A Lazuli Bunting finally appeared on the last day of the month! plus the usual and a new bird to my feeders -- a Chipping Sparrow.

Alton Thygerson - Provo
After the UCB field trip on Saturday, April 28th, many of us went to Lyle Bingham's home to see Lazuli Buntings. Shortly after returning home, two Lazuli Buntings appeared.

Reed Stone - Provo
At least two pairs of Wood Ducks have been searching my back yard trees for nesting cavities.

Dennis Shirley – Elk Ridge
I had a fly-by Northern Goshawk go up the canyon on April 22, 2012. It was carrying a large bird of some kind - (chukar, pheasant, chicken).




Report your favorite backyard bird each month to Cheryl Peterson at 801-375-1914 or CherylPeterson@gmail.com

---
2012 Dues
Thanks to all who have supported us in the past. If you are interested in officially joining us this year, make out a check to Utah County Birders for $15.00 and mail it to:
Carol Nelson
2831 Marrcrest West
Provo, Utah 84604
You will be helping to support the web page and we will send you a copy of the newsletter.