---
Popular Birding Places
Sevier County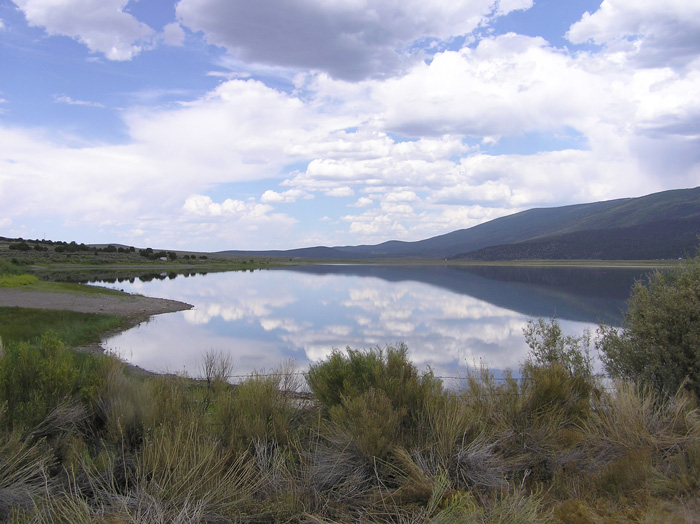 Evening at Koosharum Reservoir by Milt Moody İMilton G. Moody

---
Directions: From Burrville (between Sigurd and Loa) go about 7 miles south on UT 24 and turn left. Go about 6 miles to the lake.
---
Directions: From Loa (in Wayne Co.) take SR72 north about 12 miles. The Reservoir is on the west side of the road.
---
Heppler's Ponds / Heppler's Pond Road
Directions: From the north: From US 89 on the east outskirts of Richfield take Glenwood Road (UT 119) east to 3300 East (Heppler's Pond Road) and turn right going south on Heppler's Pond Road.
---
Directions: Koosharem Reservoir is located on State Highway 24 about 20 miles south of Sigurd and 20 miles north of Loa. (a couple of miles NE of Burrville)
---
Redmond Lake (Reservoir)
Directions: Go west on 300 South Street in Redmond. The road bends south and becomes Redmond Lake Road. Go about 1/4 mile out of town to the reservoir.
---
Directions: The south end of the reservoir is right long the SR 24 in the town of Sigurd. The dam is at the north end of the reservoir just south of I-70. From SR 24 take Lost Creek Road going east and turn on the first road that going right.
---

---