Sight Record for Utah
Summary Page
---
Utah Bird Records Committee

Photo of:
Eared Grebe "Albino"
Date(s) observed:
Location:
Observer(s):
Sight Record(s):
Review Results:
Photo(s):
18 Nov 1995
Antelope Island Causeway, Davis County
V. Arnold Smith
No record was received. (This was not a "Review Species").
(This photo was sent in presumably because it is a leucistic bird).
The top photo is from a print by V. Arnold Smith. The bottom photo is a cropping of the partial albino bird by the webmaster.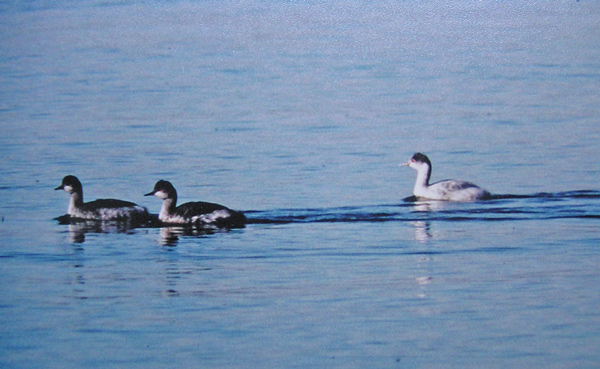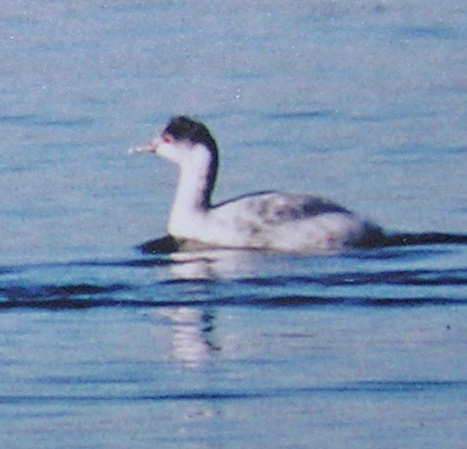 Cropped from a photo taken of the print.
---

E-mail: Records@utahbirds.org